At Bledsoe Tree Services LLC, we know that you want to go from being afraid of the damage that their trees can cause to feeling safe. In order to do that, you need tree service to remove dangerous or unsightly trees.
The problem is you, the home owner, may not have the experience or equipment to remove the trees on their own or the size and volume of the tree is too difficult to take down. You know it is important to remove the trees. You feel nervous and anxious about the process.
The trees could be a safety hazard for yourself and others. When a tree comes down in natural circumstances and crosses the property line, it becomes the neighbors' difficulty. When a tree is cut down, the person cutting is responsible for damages. Be aware of the health of your trees as part of the maintenance of your property. If they can't be maintained, then have them removed.
We will work with you on payments to ensure your property is safe and protected from tree falls and damages. Here's how we do it:
1. Asses your trees 2. Provide an estimate 3. Work with you to get it done
So, call for an estimate on tree services. And in the meantime, please fill out our online form and provide us with some details of your tree service request.
So you can stop worrying about your unsightly or damaged trees causing a safety issue to you and your property and instead feel safe with a well maintenanced landscape.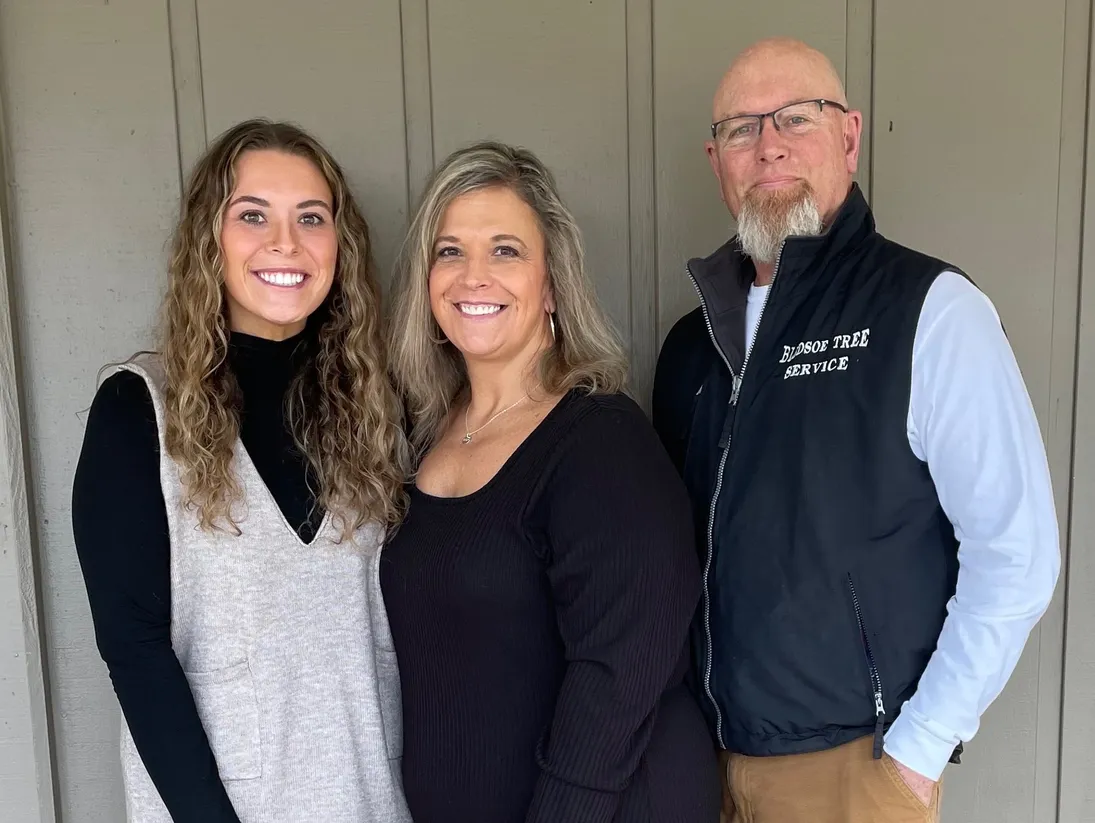 In 1983 David began his work in the tree business and has continued that work for over 40 years.
It is truly his passion and has been something that has given him multiple opportunities to learn, serve, and give back his community.
David is married to the love of his life Sonya and they enjoy spending time with their daughter Madison, their pups Gracie and Frankie, and spend any other free time with their church family. David feels so blessed to do what he loves and loves what he does each and every day.
He gives all glory to God for the success and lessons learned through a business that is about so much more than trees.
Request A Free Consultation For Tree Services
"*" indicates required fields
What is cabling and bracing used for?
It is commonly used to reduce stress damage from high winds, weight of ice/snow, and heavy foliage.
Do you help with Home insurance adjusters?
We are glad to help with insurance adjusters regarding your tree services.
Do you require a property owner to be on-site?
Once we have walked the area with you and you have approved the proposal we do not require you to be onsite at the time we provide tree services.
We understand our customers have jobs and other responsibilities to manage. You can trust that your property is in good hands.
Are you insured and licensed?
We are registered with the State of Georgia, and we carry insurance for all of our tree service projects. Some larger tree service projects require special permits and certifications.
We will work with the city and county on your behalf for those special cases.
Jasper
Ellijay
Blue Ridge
Dawsonville

Bledsoe Tree Services, LLC